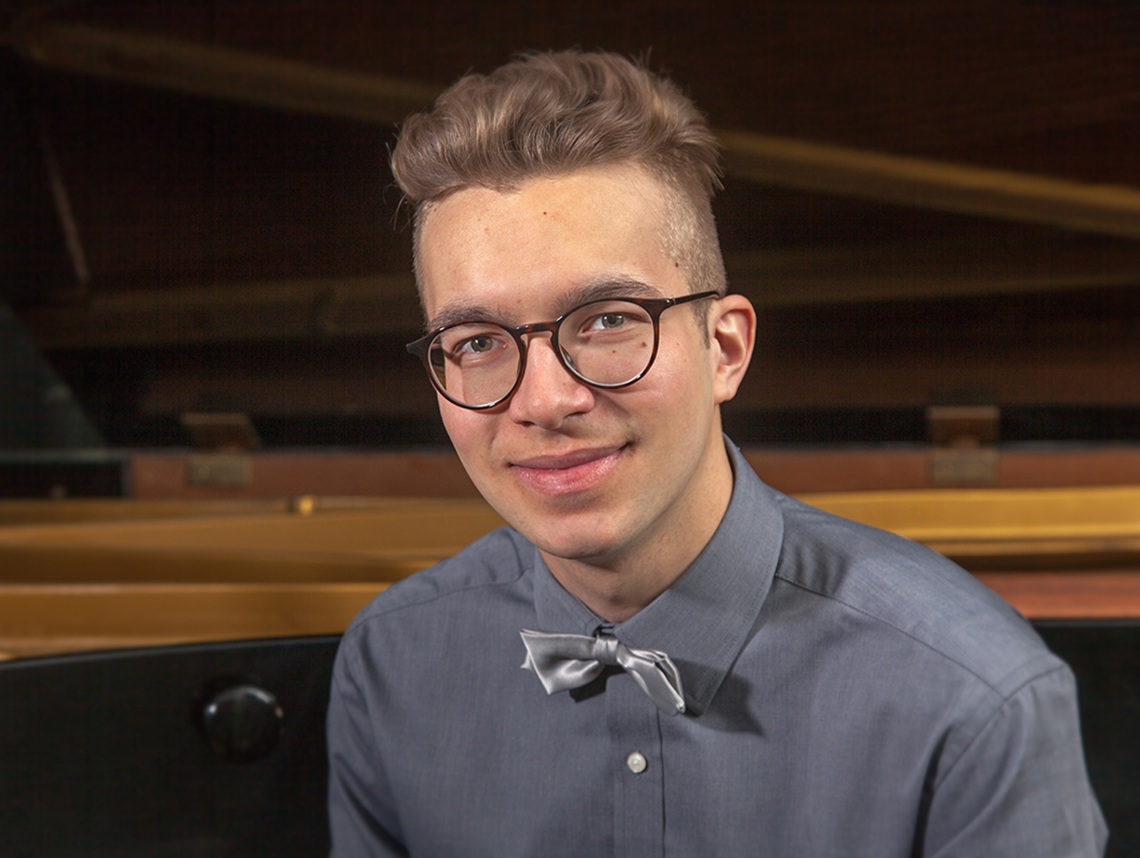 Wednesday, 26 April 2023 - 19:30
Mikhail Kambarov began his piano studies in Nizhny Novgorod with Natalya Fish at the age of 5 and made his orchestral debut at 8. Since 2017, he has been a student of Christian Wilm Müller at the Hochschule für Musik 'Franz Liszt' in Weimar. Before the Scriabin in Grosseto, he won many other competitions: International Piano Competition in Fribourg, Chopin Competition in Estonia, and the International Piano Competition in Wiesbaden.
He is a Laureate of the Charlotte Krupp Foundation, the Deutsche Stiftung Musikleben Foundation and the Live Music Now Weimar Foundation. He's also an avid chamber musician.
Alexander Scriabin International Piano Competition (Grosseto) – Created, instituted and directed by M ° Antonino Di Cristofano in 1999, the Alexander Scriabin International Piano Prize has always had as its primary objective the dissemination of the music of the great Russian composer and the enhancement of young keyboard talents. In the list of winners, there are several names of famous concert performers. In 2020 the Junior Scriabin Competition, open for young pianists up to 14 years old, was added to the main event.

or reserve your ticket writing to
concert@fazioli.com
---
ROBERT SCHUMANN
(Zwickau, 1810 – Endenich, 1856)
Arabeske in do maggiore, op. 18
LUDWIG VAN BEETHOVEN
(Bonn, 1770 – Vienna, 1827)
Sonata n. 23 in fa minore, op. 53 "Appassionata"
– Allegro assai
– Andante con moto
– Allegro ma non troppo – Presto
FRYDERYK CHOPIN
(Zelazowa Wola, 1810 – Parigi, 1849)
Sonata n. 3 in si minore, op. 58
– Allegro maestoso
– Scherzo: molto vivace
– Largo
– Finale – Presto non tanto – Agitato