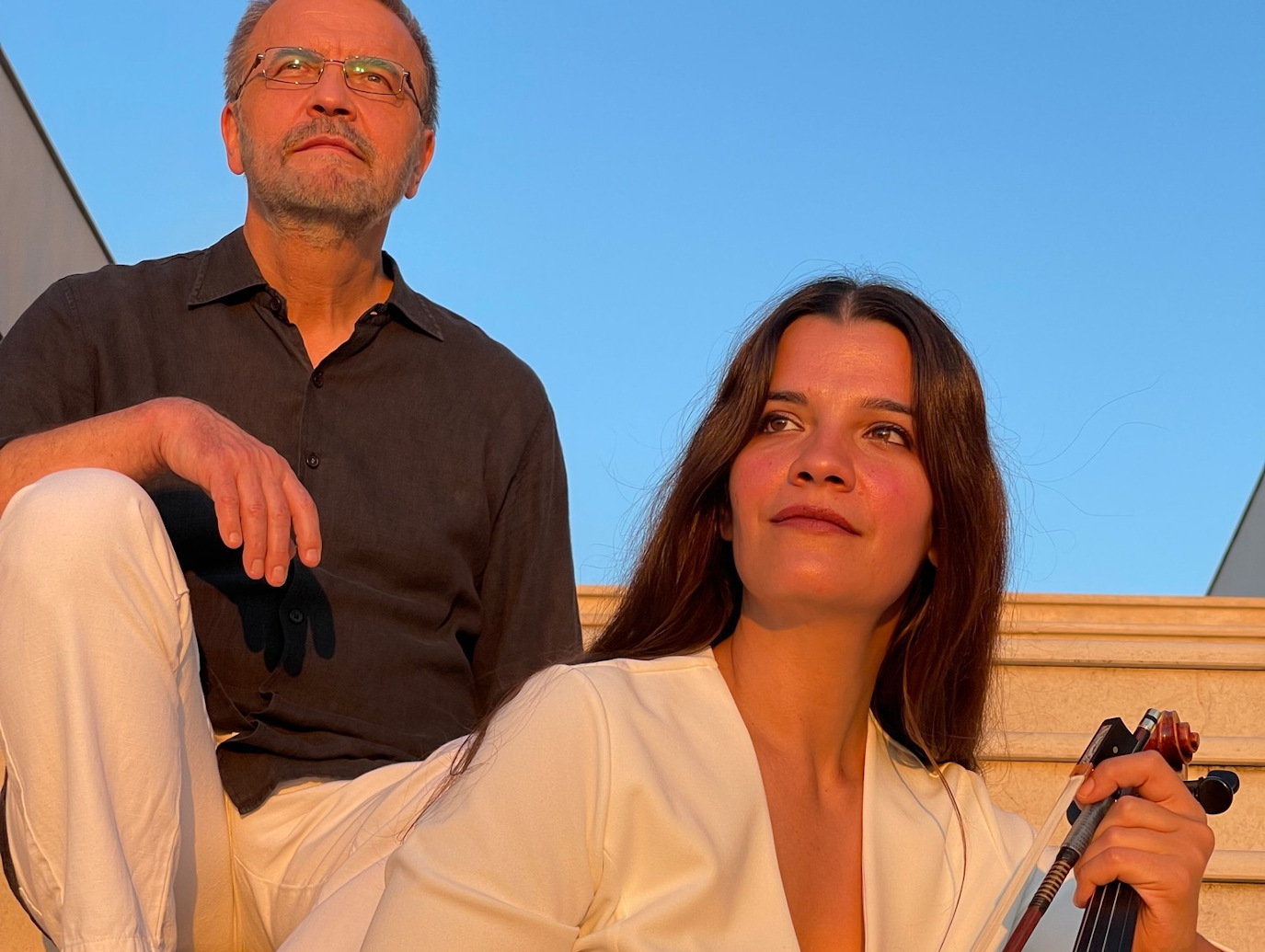 jueves, 21 julio 2022 - 19:00
FREE ENTRY ON RESERVATION
Book your seat now: concert@fazioli.com
Pianist Uwe Matschke studied at the University of Music Franz Liszt in Weimar with professor Juliane Lerche. His postgraduate studies continued at the Academy of Music in Budapest, thanks to a state scholarship. He also attended seminars with Jacob Leitner and Peter Solymmos. Matschke's career as a concert pianist and a professor began in Germany. Today he lives and works in Greece, where he holds the chair for piano performance at the Department of Music Science and Art of the University of Macedonia in Thessaloniki. He has given widely acclaimed concerts, solo and with Orchestra, in Moscow, Berlin, Munich, Hamburg, Porto, Leipzig and Dresden, amongst others. His vast repertoire includes chamber music. Matschke's intense recording activity ranges from great authors, from Bach to Mussorgsky, to historical and contemporary Greek composers.
Danae Papamattheou–Matschke is acclaimed for her "irreproachable technique, a bright sound in the violin, a rich pallet of colourful sounds and a fascinating collection of expressive means" (Sächsische Zeitung). Born in Athens, she took her first violin lessons in her hometown, followed by studies in Weimar, with Jost Witter, at Mozarteum in Salzburg with Igor Ozim and in Hamburg with Tanja Becker – Bender. Today she is PhD Candidate at the Macedonian University, Thessaloniki. She has given recitals in Germany, USA, China, Italy, Spain, Switzerland, Austria, Slovenia, Estonia, Finland, Sweden and Cyprus. M° Papamattheou–Matschke has worked as a soloist with numerous symphony orchestras and regularly appears at international music festivals. Winner of several international competitions, scholarships and awards, she is also active as a chamber musician and recording artist.
Danae Papamattheou-Matschke plays on a violin made by Carlo Ferdinando Landolfi, Milan 1760.
---
WOLFGANG AMADEUS MOZART (Salisburgo, 1756 – Vienna, 1791)
Sonata per pianoforte e violino in sol maggiore, K. 301 (1778)
– Allegro con spirito
– Allegro
LUDWIG VAN BEETHOVEN (Bonn, 1770 – Vienna, 1827)
Sonata per pianoforte e violino in do minore, op. 30 n. 2 (1802)
– Allegro con brio
– Adagio cantabile
– Scherzo. Allegro – Trio – Allegro
– Finale. Allegro – Presto
————–
CÉSAR FRANCK (Liegi, 1822 – Parigi, 1890)
Sonata per violino e pianoforte in la maggiore (1886)
– Allegretto moderato
– Allegro
– Recitativo – Fantasia. Moderato – Molto lento
– Allegretto poco mosso