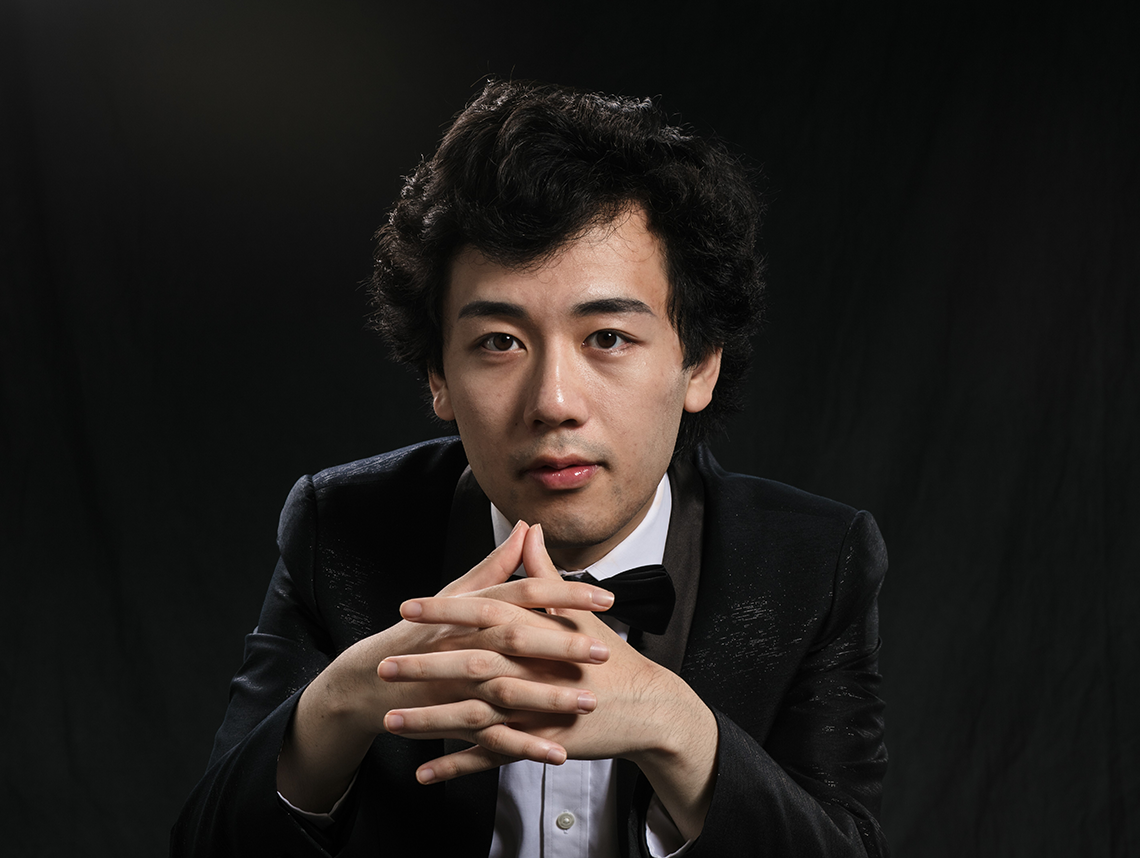 mercredi, 24 mai 2023 - 19:30
Yuanfan Yang (Edinburgh, 1997) concluded his studies early and with flying colours at the Royal Academy of Music and the Royal College of Music in London, where he is still preparing. He has a particular talent as an improviser and has already been noticed and awarded in various circumstances as a composer. Before winning the Casagrande in Terni, he obtained the first prize in numerous other international competitions, including the Cleveland International Young Artists Piano Competition in 2015 and the Weimar Franz Liszt in 2014. He is supported by the Help Musicians UK, Talent Unlimited e Munster Trust scholarships.
Alessandro Casagrande International Piano Competition (Terni, Italy) was born in 1966 to honour the memory of the musician from Terni to whom it is named, an artist and composer who died prematurely. It represents a moment of intense cultural commitment for the city of Terni, which is lucky enough to host participants of different nationalities, ready to attest to the precious fruit of the many schools of origin. Since 2002 it has been organized by the Foundation of the same name and enjoys the support of the Ministry for Cultural Heritage and Activities – Live Entertainment Department and the Umbria Region. The Casagrande is one of the few Italian international piano competitions admitted to be part, since 1975, of the prestigious Fédération Mondiale des Concours Internationaux de Musique in Geneva.

or reserve your ticket writing to
concert@fazioli.com
---
WOLFGANG AMADEUS MOZART
(Salisburgo, 1756 – Vienna, 1791)
Sonata n. 10 in do maggiore, "Parigina", K 330
– Allegro moderato
– Andante cantabile
– Allegretto
SERGEJ RACHMANINOV
(Velikij Novgorod, 1873 – Beverly Hills, 1943)
Variazioni su un tema di Corelli (La Folia), op.42
YUANFAN YANG
(Edinburgo, 1997)
Waves
BÉLA BARTÓK
(Sânnicolau Mare, Romania, 1881 – New York, 1945)
Piano Sonata, Sz. 80
– Allegro moderato
– Sostenuto e pesante
– Allegro molto