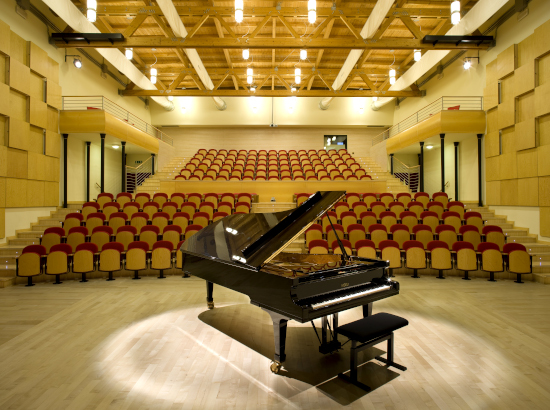 Fall concerts at Fazioli Concert Hall will be announced soon, for the first time without subscriptions.
The last concert of the series Back to music, which allowed us to test a new way to have concerts, took place on Friday, September 18th 2020.
In spite of the limitations that dramatically limit the number of people admitted in the hall, we intend to keep offering the public the occasion to meet very high calibre pianists. We will soon announce the concerts that will be part of our autumn calendar, with almost the same frequency than usual.
Due to the reduced number of seats available, as you can imagine we don't find appropriate to start a subscription campaign (the 2019-2020 subscribers will preserve their priority for the first season with a full-capacity hall).
We will establish a booking opening day for the tickets of each single concerts, so everyone will be in the same position. As usual, reservations can be made by e-mail and finalized the day of the concert. Now more than ever we have to trust everyone's sense of responsibility in respecting the commitments made, conveying us in time possible unforeseen difficulties.
You will soon receive news from us! Follow us on our website, on the Facebook page Fazioli Concert Hall and by the newsletter.