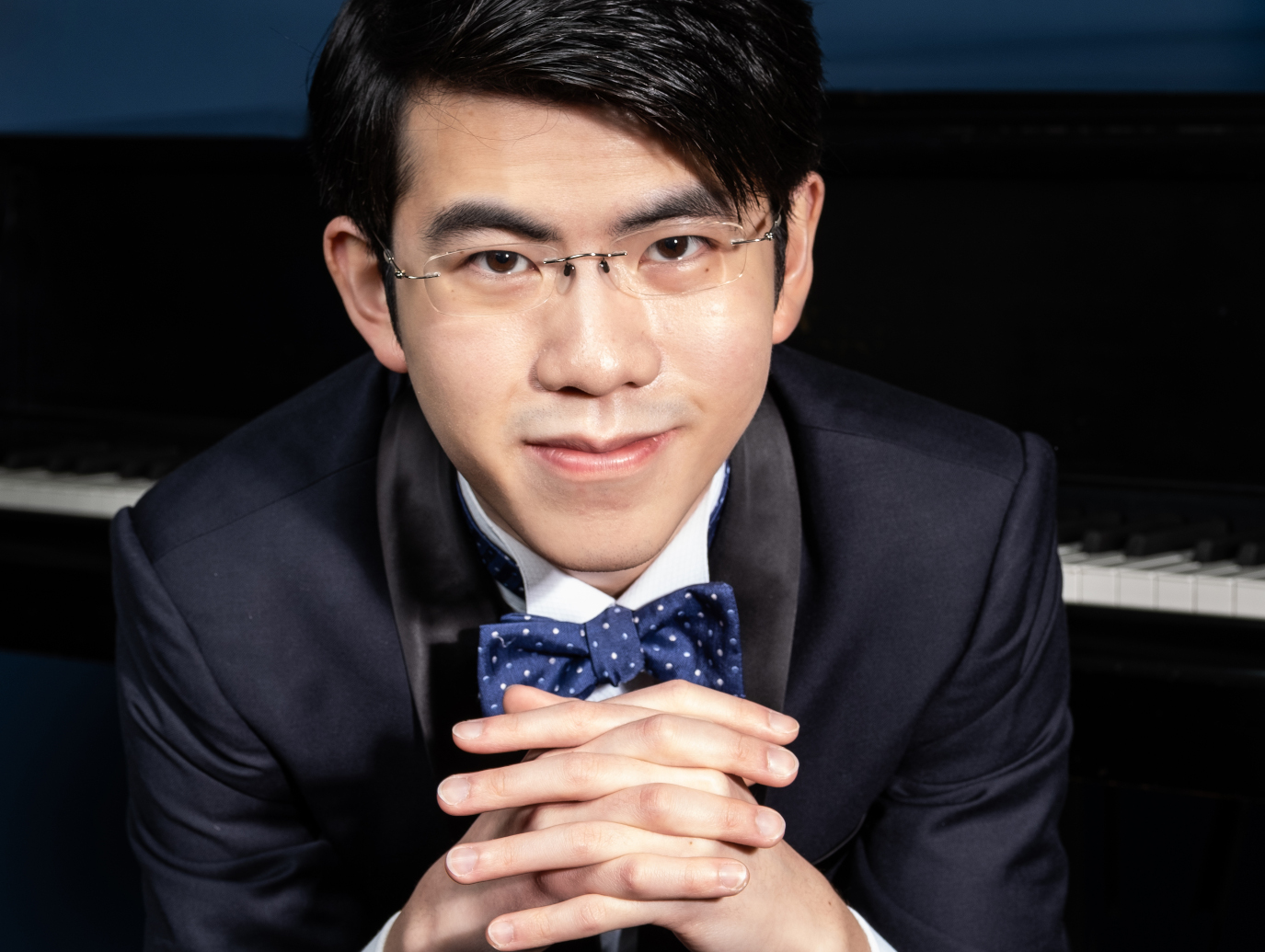 星期五, 10 6月 2022 - 19:00
Tickets on sale from May 30th.
>>> ONLINE PURCHASE – click here <<<
Hailed by the Washington Post as a young artist with "boundless potential", pianist Aristo Sham, 25, has dazzled audiences on five continents, proving on every performance his incredible control of the instrument and deep emotional involvement.
In 2009, he featured the documentary "The World's Greatest Musical Prodigies", aired by U.K.'s Channel 4. He performed for Price Charles, the Queen of Belgium, former Chinese President Hu. He also had the chance to work with prestigious Orchestras such as the Hong Kong Philharmonic Orchestra, the English Chamber Orchestra, the Orchestre de Chambre de Lausanne and the Minnesota Orchestra. Winner of multiple international competition, including the Ettlingen Competition in Germany, the Gina Bachauer Junior Piano Competition and the Young Concert Artist International Auditions, in 2019 he won First Prize at the 2019 Alessandro Casagrande International Piano Competition in Italy.
A native of Hong Kong, Aristo Sham studied with Eleanor Wong, Colin Stone, Victor Rosenbaum and Julia Mustonen-Dahlkvist at the Hong Kong Academy of Performing Arts, the Harrow School in the United Kingdom, Harvard, the New England Conservatory and the Ingesund School of Music in Sweden.
Alessandro Casagrande International Piano Competition (Terni, Italy) was born in 1966 to honour the memory of the musician from Terni to whom it is named, an artist and composer who died prematurely. It represents a moment of intense cultural commitment for the city of Terni, which is lucky enough to host participants of different nationalities, ready to attest to the precious fruit of the many schools of origin. Since 2002 it has been organized by the Foundation of the same name and enjoys the support of the Ministry for Cultural Heritage and Activities – Live Entertainment Department and the Umbria Region.
The Casagrande is one of the few Italian international piano competitions admitted to be part, since 1975, of the prestigious Fédération Mondiale des Concours Internationaux de Musique in Geneva.
---
JOHANN SEBASTIAN BACH (Eisenach, 1685 – Lipsia, 1750)
trascrizione di SERGEJ RACHMANINOV (Velikij Novgorod, 1873 – Beverly Hills, 1943)
Suite dalla partita per violino solo in mi maggiore
– Prelude
– Gavotte
– Gigue
ALEXANDER SCRIABIN (Mosca, 1872 – 1915):
Piano Sonata No. 10, Op. 70 (Sonata degli Insetti)
– Moderato
SERGEJ RACHMANINOV (Velikij Novgorod, 1873 – Beverly Hills, 1943)
Etudes-Tableaux, Op. 39
n. 1 in do minore – Allegro agitato
n. 2 in la minore – Lento assai
n. 3 in fa diesis minore – Allegro molto
n. 4 in si minore – Allegro assai
n. 5 in mi bemolle minore – Appassionato
n. 6 in la minore – Allegro
n. 7 in do minore – Lento lugubre
n. 8 in re minore – Allegro moderato
n. 9 in re maggiore – Allegro moderato. Tempo di marcia.