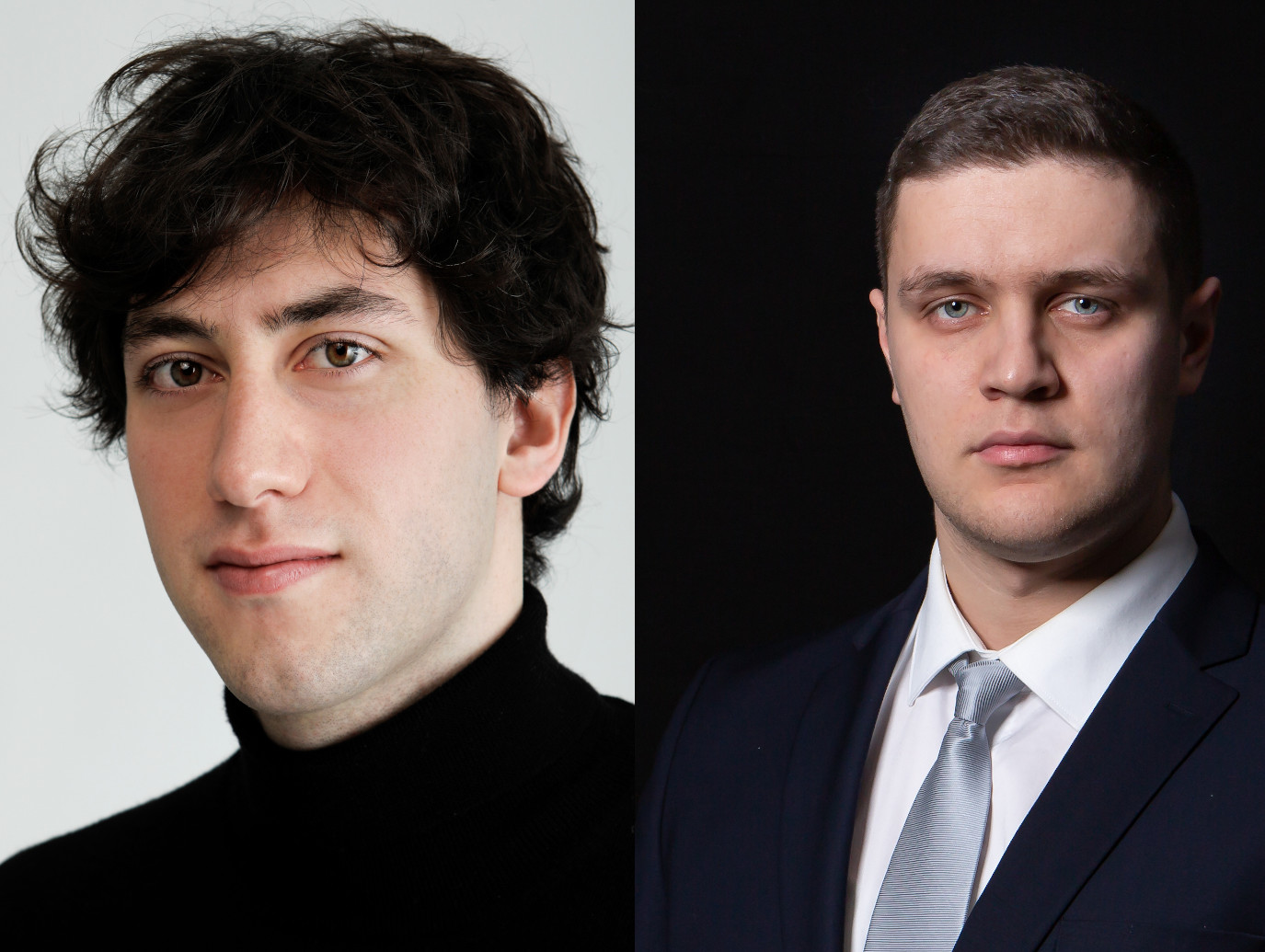 星期五, 16 9月 2022 - 19:00
Tickets on sale from May 30th.
>>> ONLINE PURCHASE – click here <<<
KOSTANDIN TASHKO
Born in Tirana in 1997, he is currently attending the master's degree course at the Tartini Conservatory of Trieste, under the guidance of Teresa Trevisan. He is the winner of over 30 international awards such as the Antonio Salieri Grand Prix in 2017, the 10th Young Pianist of the North (Newcastle), the Stefano Marizza Award in 2019, the 10th EPTA Croatia, the Arts Award in 2018 organized by MIUR and many others. He performed with RTSO Orchestra, ARTEVE Orchestra and I Virtuosi Italiani directed by Alberto Martini. He studied with Maestros such as Aquiles Delle Vigne, Benedetto Lupo, Ruben Dalibaltayan, Christopher Elton at the Ferrara International Piano Festival, Pavel Gililov, Vincenzo Balzani and Olivier Gardon. He was also selected for the next Piano Eppan Academy. He played in Albania, Kosovo, Italy, Croatia, Slovenia, Germany and Portugal. In 2020 he recorded a CD for KNS Classical; a project on Russian authors made for Velut Luna is forthcoming. He was recently admitted to the Royal College of Music in London to specialize with Dorian Leljak.
DAVIDE RANALDI
Defined as "a sincere pianist born to perform in public" Davide Ranaldi began studying piano at the age of four. He graduated in 2021 from the Verdi Conservatory in Milan with full marks, honours and a special mention "for the technical musical quality of the highest level". In the same year, he won the first prize at the XXXVII edition of Premio Venezia. At the end of 2021, he was invited to play Beethoven Concerto no. 2, under the direction of Donato Renzetti, launching with three concerts the cultural project "In Beethoven's Olympus" that is taking place from 2021 to 2026. Davide lives in Milan and is currently studying with Alexander Romanovsky and Leonid Margarius.
Premio Venezia – Only pianists who have graduated with full marks from Conservatories or equal Musical Institutes are admitted to this prestigious competition, organized by the Amici della Fenice Foundation in collaboration with the Teatro La Fenice Foundation. The technical jury is formed by the artistic director of the Teatro La Fenice and five jurors designated by the Amici della Fenice.
---
KOSTANDIN TASHKO
LUDWIG VAN BEETHOVEN (Bonn, 1770 – Vienna, 1827)
Sonata n. 23 in fa minore, op. 53 "Appassionata"
– Allegro assai
– Andante con moto
– Allegro ma non troppo – Presto
IGOR STRAVINSKIJ  (Lomonosov, 1882 – New York, 1971)
Trois mouvements de Petrouchka
– Danse russe
– Chéz Petrouchka
– La semaine grasse
---
DAVIDE RANALDI
FRYDERYK CHOPIN (Żelazowa Wola, 1810 – Parigi, 1849)
Fantasia in fa minore per pianoforte, Op. 49
FRANZ LISZT (Raiding, 1811 – Bayreuth, 1886)
Sonata in si minore per pianoforte, S 178
Lento assai, Allegro energico, Agitato, Grandioso – dolce con grazia,
Cantando espressivo, Andante sostenuto