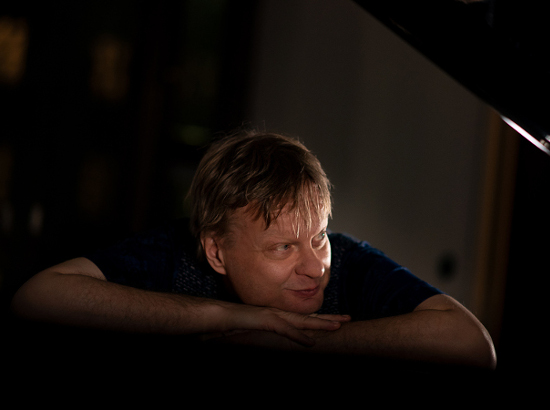 Music, Fantasy and Freedom:
FAZIOLI wish
for 2019.
The pianist and composer Iiro Rantala is this year's spokesman for FAZIOLI's Christmas and New Year wishes.
The famous and provocative Finnish Artist could only go off the beaten track by choosing his piece "Freedom" that foresees the preparation of his own F212 with a towel lying on the strings to obtain a dampened sound and a "pizzicato" effect.
Even more than this unusual sound effect, it is the harmonies used to cite two famous Christmas motives, which suggest that, despite the appearances, he does not indulge in light-heartedness.
Indeed, the veiled melancholy that accompanies the video footage of the snowy landscapes surrounding Helsinki expresses a serious concern for the current environmental situation connected to global warming and, in a broad sense, for all the injustices that afflict humanity. The solution lies in creativity and in the courage of humankind, symbolized by Rantala's dive into cold water.
This is why, this year's FAZIOLI's wish is for a 2019 of Music, Fantasy and Freedom.