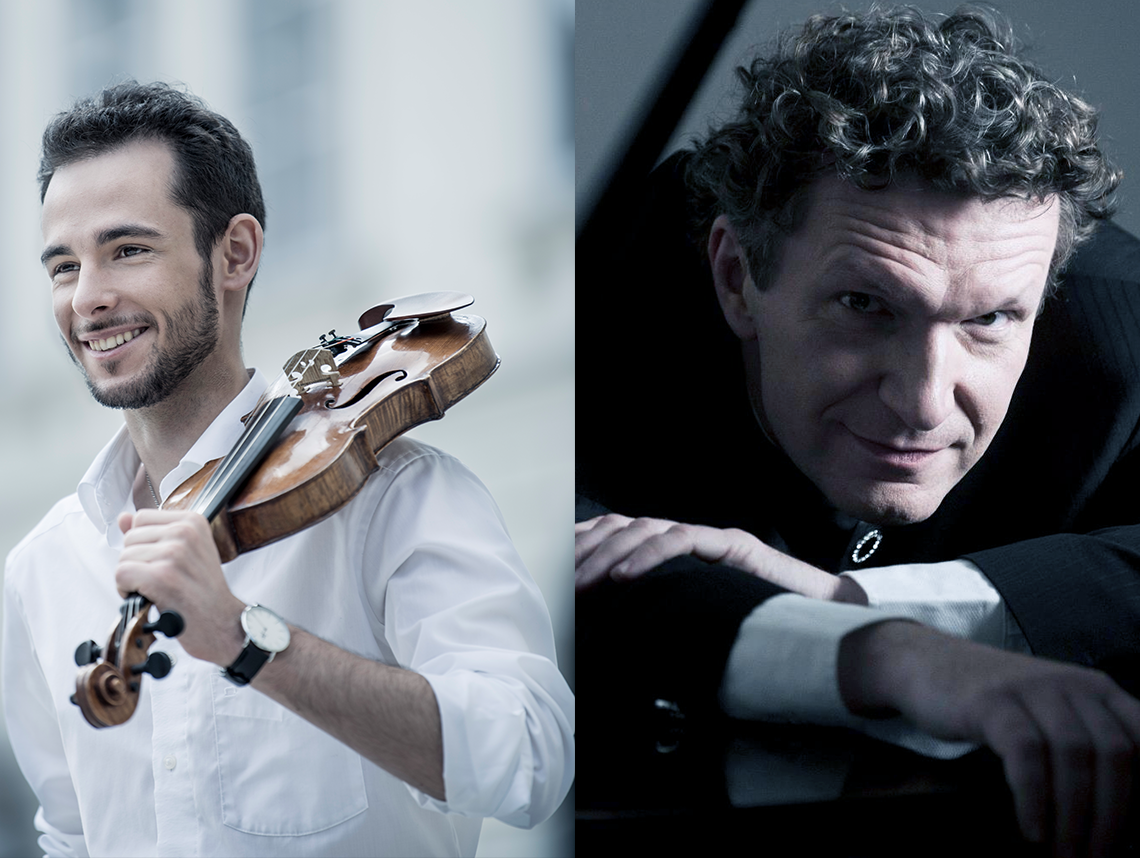 星期五, 27 5月 2022 - 19:00
BETWEEN HUMAN AND SUBLIME. THE SONG WITHOUT VOICE
by Luca Cossettini
Tickets will be on sale online from Monday, May 16, 2022.
>>> PURCHASE YOUR TICKET – click here
---
"A pied piper on the piano…music that comes straight from the heart, the brain and the fingertips". So is how a review defines Markus Schirmer, an Austrian pianist worldwide acclaimed by the audience for his charismatic musicianship and his ability to tell vivid stories with the instrument. His worship for Schubert is equal to his attraction for the exploration of new territories. Chamber music plays a key role in his intense concert activity, as well as his mission as a teacher and as a real "talent scout". Hence, for his comeback at Fazioli Concert Hall, he suggested playing in duo with the young Jevgēnijs Čepoveckis, Latvian violinist, winner of many national and international competitions for violin and composition. Čepoveckis studied at the Vienna Conservatory and Graz University with Boris Kuschnir; he furthered his studies with Julian Rachlin and the Michelangelo Quartet and was a scholar of the International Academy of Music in Liechtenstein. Čepoveckis and Schirmer share the same passion for the classic repertoire (that finds his symbol in Schubert) and the love for the rediscovery of unpublished or little performed chamber masterpieces.
Jevgēnijs Čepoveckis dà prova non solo di qualità tecniche e musicali eccellenti come solista ma anche di una precoce maturità come compositore.
Kronen Zeitung
Il puro virtuosismo di Schirmer si accompagna ad un'analisi intelligente, che lo distingue da molti dei principali leoni della tastiera. Esprimere il valore interiore è per lui infinitamente più importante di esibire una superflua bravura.
Markus Rubow, Klassik.com
---
FRANZ SCHUBERT (Vienna, 1797-1828)
Sonatina in la minore, op. 137 n. 2, D.385
Allegro moderato
Andante
Menuetto. Allegro. Trio
Allegro (la minore)
Sonatina in re maggiore, op. 137 n. 1, D.384
Allegro molto
Andante
Allegro vivace
Sonata n. 4 in la maggiore, op. post. 162, D.574
"Gran Duo"
Allegro moderato
Scherzo. Presto. Trio
Andantino
Allegro vivace