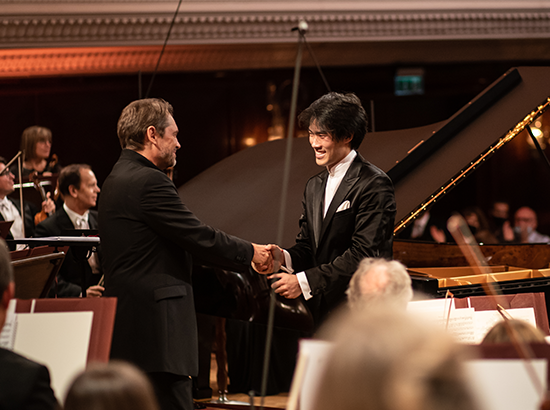 One of the most successful achievements in FAZIOLI history was accomplished yesterday in Warsaw.
Sacile, 21/10/2021 – Last night was a long and exciting one, for all the piano lovers worldwide waiting for the final results of the XVIII Fryderyk Chopin International Piano Competition.
All the three "Fazioli pianists" admitted to the final round resulted to be prize winners, with the victory of Bruce (Xiaoyu) Liu, the third prize awarded to Martin Garcia Garcia (also special prize for the best concerto performance) and the fifth prize of Leonora Armellini (in the Chopin Competition the first six finalists are considered to be prize winners).
"This represents one of the most successful achievements in the FAZIOLI history" – the Company founder and president Mr Paolo Fazioli says "and it comes right in the year of our 40th Anniversary: we want to joyfully share it with all the Fazioli team members, with the big Family of Fazioli Dealers, with all the Artists who supported us just out of true trust in our brand and product, with all those who followed us in years of passionate engagement and constant work in the name of technical improvement. THANK YOU ALL!"