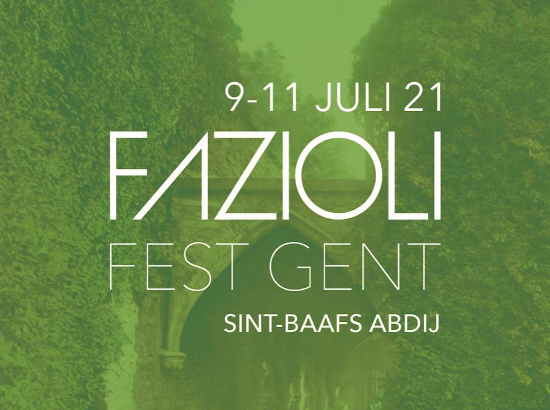 The Fazioli Fest in Ghent, organized by the Belgium Fazioli Dealers Quatre Mains, takes place on July 9-11, 2021.
July 9-11, 2021
Ghent, Belgium
Organized by Fazioli's Belgium Dealer Quatre Mains, the 'Fazioli Fest Gent' is a world-class music festival at the majestic St. Bavo's Abbey, an event where "the piano" takes centre stage.
The piano was originated from a desire. With this Festival, the organizers take on the challenge of inspiring the current and future generation of classical, jazz and pop artists and giving them opportunities to experience the power of a world-class acoustic piano.
Fazioli Fest Gent 2021 is the first inspirational project, aimed to launch an innovative initiative in Ghent that seamlessly connects and links up with the already well-deserved UNESCO title "Creative City of Music" and the preparations in Ghent to defend the title of "Cultural Capital of Europe 2030".
The artists:
– 9/7/2021 Eliane Rodrigues
– 10/7/2021 Salih Can Gevrek &Alexandre Chenorkian
– 10/7/2021 Marino Formenti
– 11/7/2021 Brecht Valckenares
– 11/7/2021 Angela Hewitt
– 11/7/2021 Antony Romaniuk & Benjamin Glorieux
Click here to know more about the tickets
The programme will also feature two conferences (free admission): "The world of the piano in times of globalization" with Benedikte Van Garsse led by John Vandaele, and "Craft and craftsmanship at Fazioli" with Ortwin Moreau and Marie François.
To know more about the festival: www.faziolifest.com