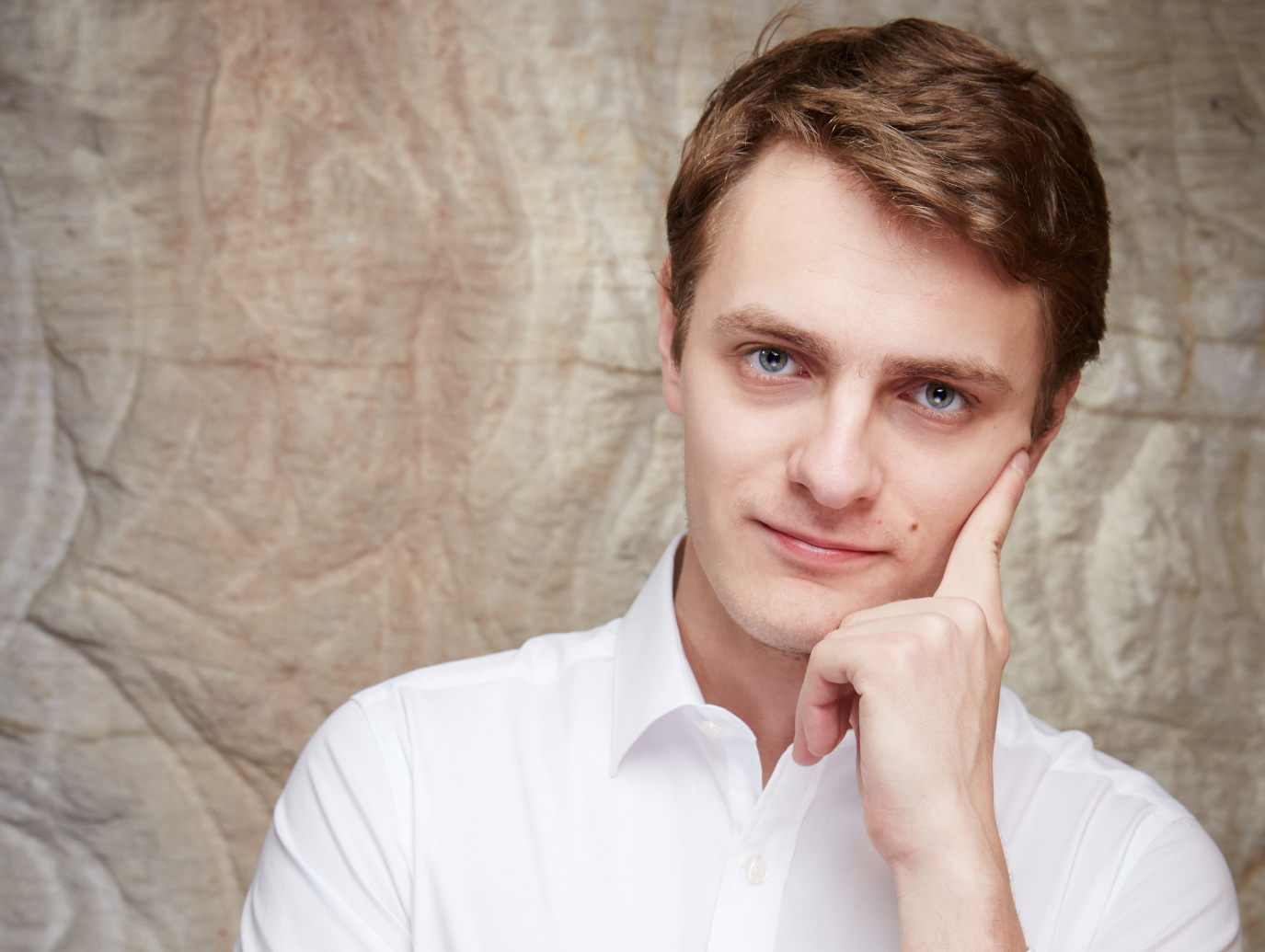 viernes, 24 junio 2022 - 19:00
Tickets on sale from May 30th.
>>> ONLINE PURCHASE – click here <<<
«He sparkles like a slightly canted crystal chandelier in a turn of the century ballroom" reads a critic about Sergey Belyavsky, acclaimed both for his extraordinary technique and considerable musical maturity. Born in Moscow in 1993 into a family of musicians, Sergey started playing the piano at 5. Since then has dedicated his life to music. By the age of 25 he toured and performed in 28 different countries and in the most famous venues and halls.
The list of Orchestras and directors he collaborated with is bottomless, from Kazakhstan to Hungary, from the U.S.A. to Malta…. From 2005, Sergey became a multiple prize-winner in more than 30 competitions and festivals. Among the most recent ones, 1st prize at "Juries in competition" in Salzburg (2019), 3rd Prize and Bronze Medal at Gina Bachauer International Artists Competition in Salt Lake City, U.S.A. (2018), Second & Audience Prizes at Ferenc Liszt International Piano Competition in Budapest, Second & Audience Prizes at Maria Canals International Piano Competition in Barcelona, and many others. Sergey graduated from the Russian Central Music School (CMS) and then attended the "Tchaikovsky" Conservatory in the class of Prof. Elisso Virsaladze. He studied with Arie Vardi in Tel Aviv and is currently training with Lev Natochenny in Switzerland. Sergey has released three solo CDs, the most recent about Chopin 24 Études.
Paderewski International Competition in Bydgoszcz, Poland
In 1986 the Bydgoszcz Music Association, founded in 1922 and already a supporter of the formation of a professional symphony orchestra in the Polish city after World War II, was named after Ignacy Jan Paderewski, with the aim of enhancing the work of the great pianist, composer and Polish statesman. In addition to this mission, the I. J. Paderewski International Piano Competition and the Paderewski Piano Academy constitute the most prestigious initiatives.
---
JOHANN SEBASTIAN BACH (Eisenach, 1685 – Lipsia, 1750)
Toccata in sol minore, BWV 915
FRANZ SCHUBERT (Vienna, 1797 – 1828)
Sonata in re maggiore, op. 53, D.850
– Allegro vivace
– Con moto
– Scherzo. Allegro vivace. Trio
– Rondò. Allegro moderato
CAMILLE SAINT-SAËNS (Parigi 1835 – Algeri 1921)
Trascrizione di FRANZ LISZT (Raiding, 1811 – Bayreuth, 1886)
Arrangiamento di VLADIMIR HOROWITZ (Kiev, 1903 – New York, 1989)
Danse Macabre Op.40