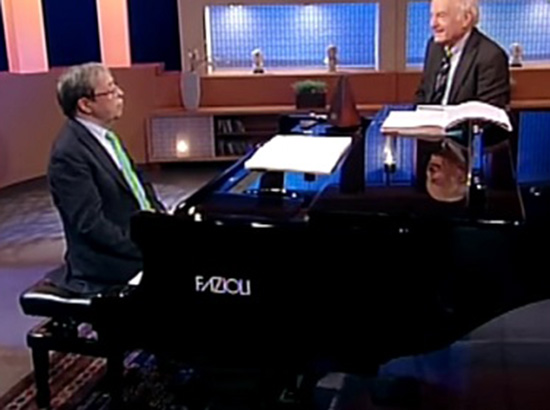 Do not miss Arie Vardi's interview to Maestro Murray Perahia.
Arie Vardi has recently interviewed the American pianist and Conductor MURRAY PERAHIA, for his tv show Intermezzo with Arik, produced by the Israeli broadcasting company 23.tv.
Thirty minutes that are more like a masterclass than a simple interview, where Maestro Perahia – playing on a FAZIOLI F278 – gave his personal interpretation of Beethoven Sonatas, focusing on the Sonata nr. 29 "Hammerklavier".
The full interview can be watched on Youtube at the following link:
https://www.youtube.com/watch?v=T-RHiS4H_xE&feature=youtu.be