Alma Deutscher, born 2005, is a composer, violinist and pianist. She started playing in very early age, becoming a composer soon afterwards and completing her first piano sonata aged 6. Her full-length opera "Cinderella" has been performed in Israel, Austria and USA being internationally acclaimed by the critics. Despite her young age, she has already performed her compositions worldwide, appearing as a soloist on both violin and piano and with some of the most important Orchestras in the world. She will give her Carnegie Hall debut on December 12, 2019
www.almadeutscher.com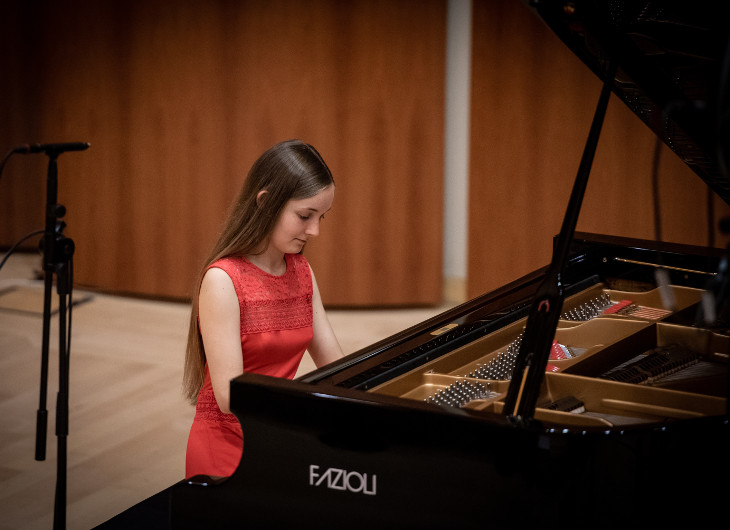 I am so grateful to Paolo Fazioli and all the wonderful Fazioli team for letting me record my new album on the amazing concert grand in the Fazioli Hall in Sacile. It's a huge privilege to play that piano, with its sweet and shining sound.
Discography