Precocious virtuoso pianist, Eliane Rodrigues, born in Rio de Janeiro, made her debut with the Brazilian Symphonic Orchestra when she was only 6.
The prizes won at the Van Cliburn and Queen Elisabeth Competitions in the early 1980s soon gave an international impulse to her career, with invitations coming from all major music capitals.
Her repertoire includes 63 piano concertos. She is also active as a conductor and composer and has recorded more than 25 albums.
She currently lives in Belgium, where she teaches at the Royal Conservatory of Antwerp.
www.elianerodrigues.com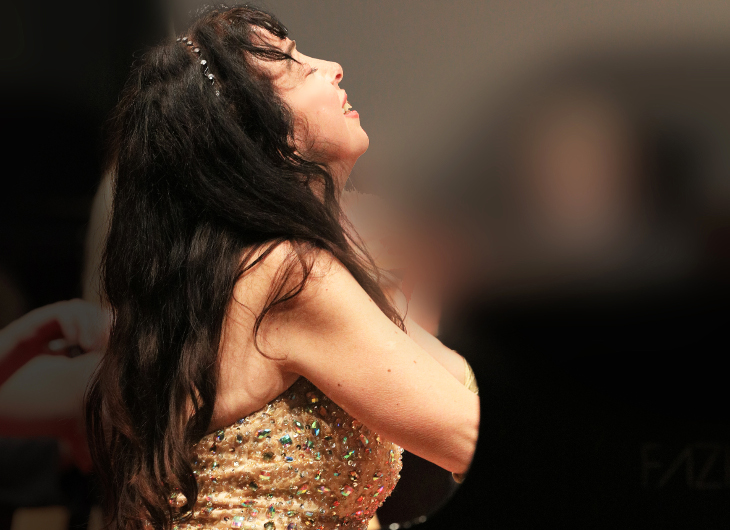 I compare this wonderful instrument with a very good red wine: It's warm, very rich in colour and powerful, but at the same time surprisingly tender… After studying and playing on a Fazioli piano for so many years I've discovered a whole new world of sound and different ways of approaching the keys. My technique has improved and evolved to what it is today.