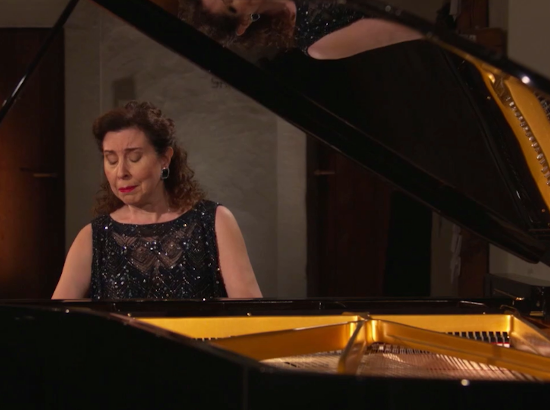 Angela Hewitt is the first woman to receive the Bach Melda of the City of Leipzig.
Angela Hewitt has always been considered one of the best interpreters of Bach's music. Her affinity with the German composer has been awarded the prestigious Bach Medal of the city of Leipzig 2020 for her livelong dedication to the music of Johann Sebastian Bach.
Hewitt is the first woman to receive this award.
Due to COVID-19 restrictions, the 2020 Bach Fest had to cancel his concerts with the audience. Angela Hewitt had the change to play the Goldberg Variations during live streaming on Arte.Tv.
This unforgettable concert has also been the first on Hewitt's new Fazioli F278 model, with the fourth pedal, selected last July in Sacile.
The video will be available until February 15, 2021.