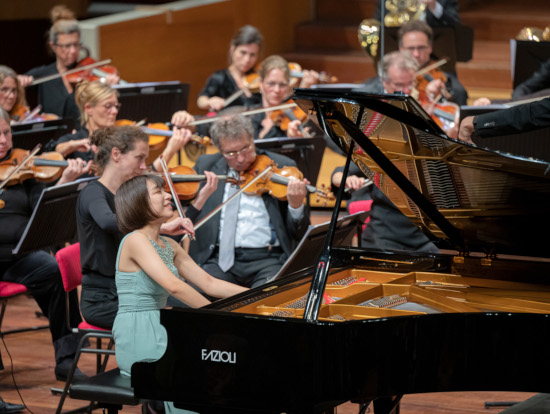 The Japanese pianist Yukine Kuroki, a student at the Showa University of Music, is the winner of the 2022 edition of the Liszt Utrecht Competition (The Netherlands). The other two finalists, Derek Wang (USA) and Yeon-Min Park, won the second prize, while Yeon-Min Park also won the Audience Prize.
After a first phase made of four different recitals (All-Liszt, Chamber Music, Song, All-Schubert), the Grand Final held on September 29 saw the three finalists play Schubert's Grosse Fantasie 'Wanderer'.
In the final round with The Netherlands Radio Philarmonic Orchestra, the three finalists were free to choose their piano among four brands. Yukine Kuroki and Derek Wang decided to play on the FAZIOLI grand piano mod. F308.
The next edition of Liszt Utrecht will be in 2026.