Polish pianist Adam Kośmieja performs internationally as a soloist, chamber musician and multimedia artist in Europe, the United States, and Asia.
His vast repertoire, spacing from classical, to jazz to contemporary piano works led him to a number of great venues throughout the world, including New York's Weill Recital Hall at Carnegie Hall, Warsaw National Philharmonic Hall, and Shenzhen Concert Hall.
His most recent album titled "Tribute to Gulda" was released worldwide on "Warner Classics", to pay homage to the legendary pianist Friedrich Gulda by recording his piano solo compositions together with Beethoven's last Piano Sonata Op.111.
http://adamkosmieja.com/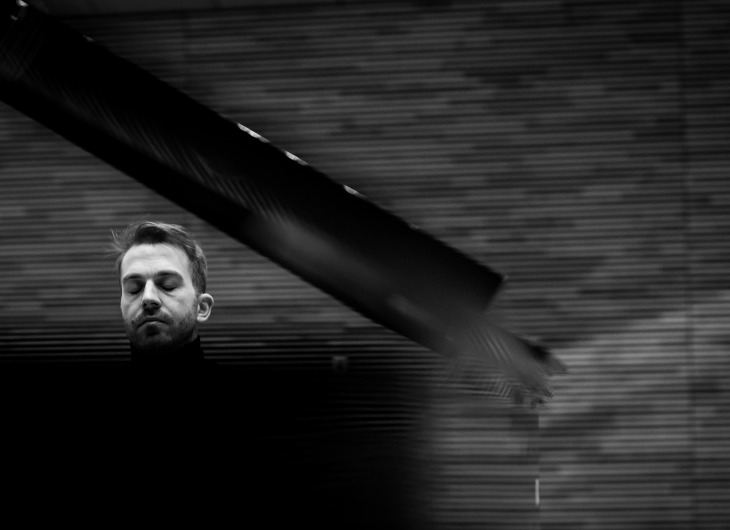 Fazioli is the perfect piano for the times that we live in. It defines modernity. Of course, it derives from the past and honours it in the best possible ways, but it looks into the future searching deep for new answers and better technical solutions.
This perpetual need for improvement impresses me almost as much as the Fazioli piano itself. These instruments are capable of everything that a pianist dreams of: sweet shiny round tones in the higher register, rich warm basses in the lower register, massive soundscapes, endless possibilities to create one's own palette of colours and shades.
When I play the Fazioli piano I feel like a sorcerer: I have thousands of words and possibilities, ready to use at my command. So with the right skills, I am able to cast the most extraordinary spells on people's souls and minds. A true aural and perceptual magic!
Thank you for that Maestro!
DISCOGRAPHIE