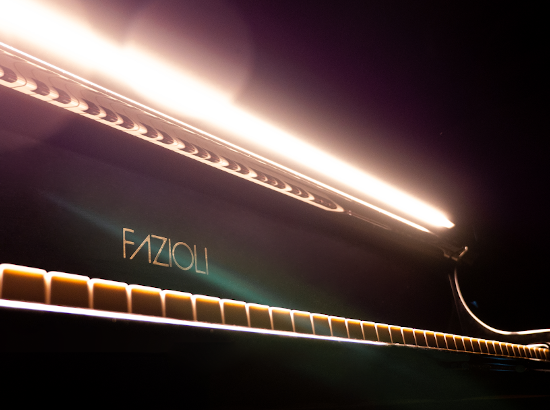 Fazioli's latest season's greetings video is out now: a reflection on 2020 leads us to our wishes for 2021.
At the end of this tough year, instead of a traditional Season's greetings video, we meant to summarize our feelings throughout 2020, hoping for that ray of light that will lead all of us out of the darkness, towards a new era, again bright and full of music. It's the piano itself, speaking to all his usual "friends" – artists and audience – with an even stronger awareness of what things are really valuable to humankind.
'Improvisation in G', the soundtrack of the video, realized by Alessandro Pasian and Francesco Guazzoni, is played by the jazz pianist A Bu while the voice is by Jacob Phillip.